We decided to get out of town for quick trip to San Diego in early March. On our agenda was a trip to Sea World, eating some good Mexican food and letting our kids put their toes in the sand.
First up was the sand-between-our-toes part. Kudos to my wife for the amazing photo of me and the two kids.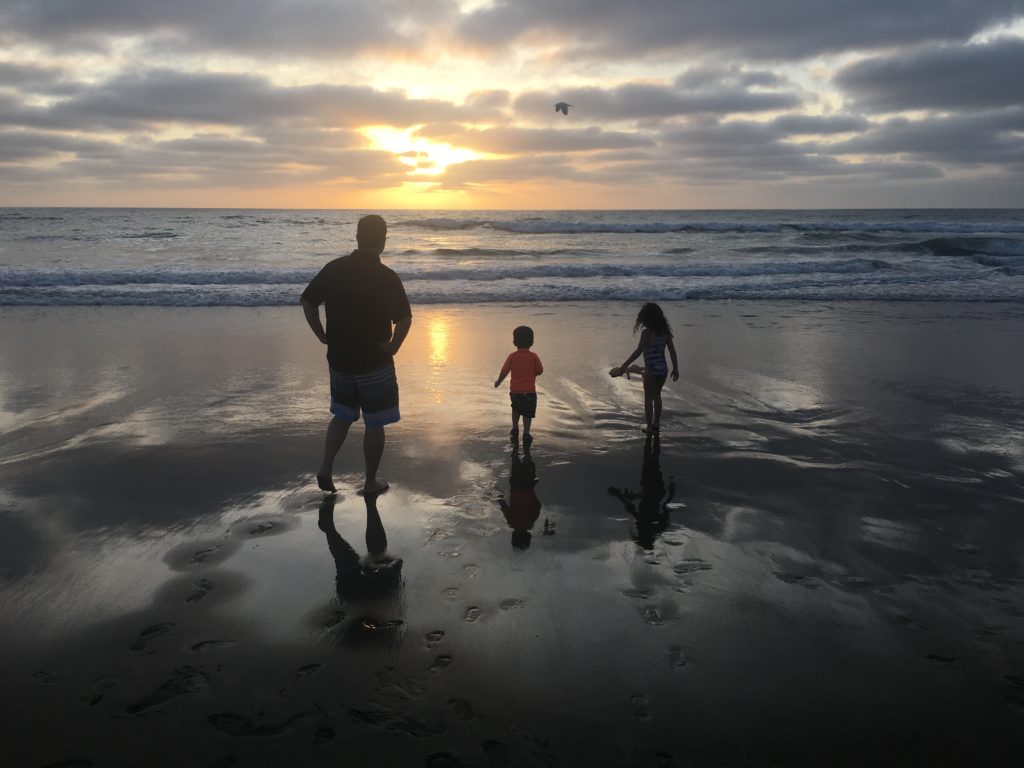 The next day, we ventured out to Sea World. Surprisingly, it's not all animal shows and controversy, although it was WAY less crowded than the park was originally designed for: Lots and lots of empty queues and open stadium seating.
The animals were on full display and the kids enjoyed running around the park untethered.
For our last full day, we decided to go all-in and take a trip to the San Diego zoo. (Because… you know… we didn't get enough animal viewing at Sea World!) We managed to see most of the park in one really full day. Better, by taking possibly the most advantageous route, we also managed to avoid walking up any of the really steep hills inside.
The trip did really make me miss having an actual camera available for some good close-up photos of animals and our two kiddos. But as Pops always says, the best camera you own is the one that you can always carry with you. In this case, that's the trusty iPhone.